UPCOMING EVENTS
Virtual Scavenger Hunt
Please join us for a fun, family friendly, community wide Virtual Scavenger Hunt. Details coming soon. Visit kidsincrisis.org, and watch your email, for more information. Sponsorship opportunities
are available too! Please email Beth Jabick at
bjabick@kidsincrisis.org
for information.
-------------------------------------
Lighthouse
Meetings are
currently being held via
video conferencing on
Thursday evenings at 7pm.
For details and a Zoom link
invitation, please send an
email with your age and school
affiliation to Joe Belisle at
lighthouse@kidsincrisis.org.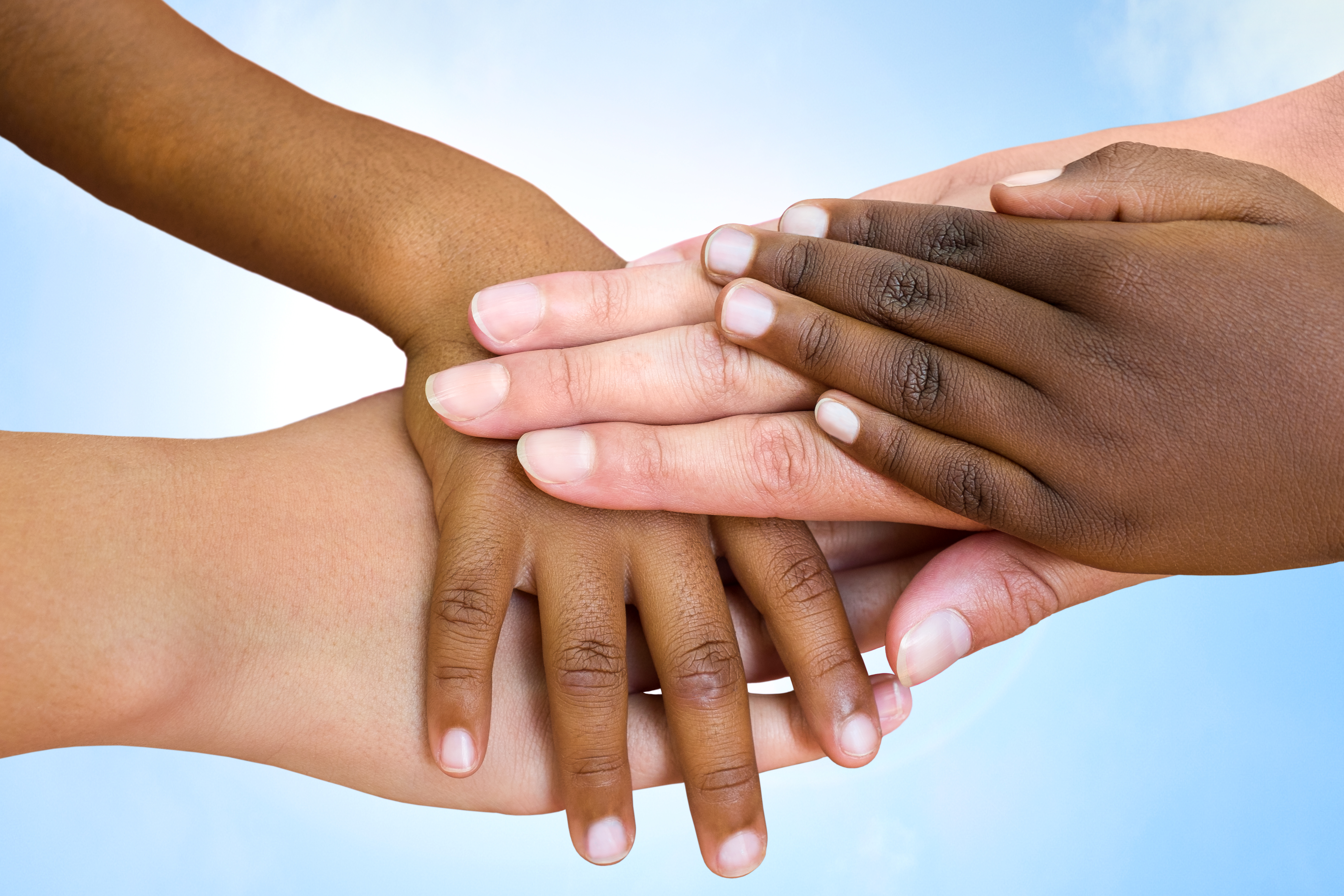 TO MY KIDS IN CRISIS FAMILY
By Shari L. Shapiro, Executive Director
I am so sad. There are no words to describe the hatred filled act that stole the life of George Floyd. This senseless act makes me angry and I know you are angry as well. It is this senseless murder and sadly much more. It is the bigotry and hatred that exists in our country every day and everywhere.
Racism and bigotry cannot and will NOT be tolerated. We MUST stand together for what we believe. We are fighting two public health crises simultaneously…COVID-19 and the historic pandemic called racism. Thoughts and prayers don't mean anything without ACTION. We must be the voice of reason and the advocates for change.
I chose the work that I do and the people I work with because I believe it is our duty and our responsibility to speak out against injustice. Racism is destroying the foundation of our country and our soul. It is impacting each and every one of us, our friends, co-workers, family, people we know and love and people we haven't met yet and if we don't stand up and face it head on we can't expect change to happen only more hatred, more loss of life and more sadness and fear.
I commit to you that Kids In Crisis will continue to be a voice for all people and that as an organization we recognize, believe and will continue to work together to stop this deadly disease. I pledge to you that Kids In Crisis will continue to do whatever it takes to ensure that justice and equality prevail in our backyards, our towns and beyond.
Please take a moment and look in the mirror because the person looking back at you can make a difference. TOGETHER we can and will continue to stand up for equality. We cannot allow George Floyd's life to be taken in vain. His life mattered!
THE PRACTICE OF MINDFULNESS
By Barbara McLaughlin, Manager of Early Education Programs
The practice of mindfulness helps children develop two very important skills for success in school and in life: increased focus and decreased impulsivity. The same holds true for adults. There are countless studies proving that quieting distractions and focusing on being present in the moment and acknowledging your own feelings and thoughts, improves outcomes across the board: sleep, mood, academics and overall health.
What is mindfulness all about? At its core, it is about paying attention. If you examine almost any mindfulness practice, you will find that it always starts with quieting your body and your thoughts and paying attention to your breathing. Sounds simple, right? Unfortunately, not when you consider the millions of things, internally and externally, competing for our attention every second. On the inside, we have the running dialog of our thoughts, as well as bodily sensations that individually or collectively can become louder as we try to grow quieter.

Externally, the distractions are endless: televisions, devices, conversations, sirens, music and so many others. Sometimes a completely quiet room can become full of strange noises we have never heard before, making it impossible to concentrate. I have spent the past 10 years practicing some type of mindfulness every day. Despite this, there are days I sit down for my practice and suddenly the bird chirping outside becomes deafening and I am unable to focus inward and pay attention to my
breathing, no matter how hard I try.

Kids In Crisis staff teaches, in all of our programs, a variety of mindfulness practices to help our kids and teens increase focus and decrease impulsivity, as well as learn to self-regulate. We believe mindfulness is a key ingredient to the success of all children.

Our SafeHaven shelter builds mindfulness exercises such as yoga and journaling into the schedule at least once per day. Our TeenTalk counselors have a huge arsenal of mindfulness activities for their students such as visualizations, audio concentration and coloring mandalas. In SafeTalk, one of the most important lessons we teach children is to be mindful and pay attention when out in public, in order to be safe. Lighthouse, our LGBTQ teen program, regularly includes mindful drawing activities as a way for teens to express their feelings. Our newest program, Emotion Locomotion, starts every session with a breathing exercise in order to help children focus during the lesson, as well as for use at school and home. Some of our Emotion Locomotion students have even gone home and taught techniques to their parents.

Here are a few easy ways to begin a mindfulness practice at home:

Rainbow Breathing: Stand up straight and tall, close your eyes and put your arms out to a "T". You are about to make a rainbow, so begin to imagine all of the colors in your rainbow. As you take a deep breath, bring arms all the way up until palms touch while inhaling, making a rainbow. On the exhale, bring arms back down to a "T" and make another rainbow.

Flower/birthday candle: Pretend as if you have a flower in one hand and a birthday cupcake in the other hand. Take a big sniff of the flower and then blow out the birthday candle. Repeat several times.

Go on a Mindful Walk (respecting social distance): As you walk, first focus on your breath, taking deep
breaths. Begin concentrating on one or more of the five senses. For example, focus on everything you can
hear during your walk or everything you see on your walk. Another method is to walk and name everything
you are grateful for during the walk.

Practicing mindfulness can be simple and soothing, and is something anyone can take time out to do, even if only for a moment.
WE MISS YOU
We thrive on human connection, and while video chatting and phone calls certainly help us get the work done, we truly miss the
personal interaction with all of you. Under normal circumstances, we would be seeing you in person, shaking hands and hugging you, at meetings, galas, parties, and fundraising events. We would be catching up on family news together and making plans to meet again. Your presence is truly missed, however still very much felt in the day to day work we're doing at Kids In Crisis.
For that we are grateful. We have had children in residence in house throughout this pandemic, and as Connecticut eases into the reopening process, our shelter is committed to remaining a safe haven for those children in need. We continue to be vigilant by following suggested federal, state and local guidelines to insure the safety of our residents and our staff, and we are regularly reviewing our policies and procedures when necessary.
Our helpline is always staffed, 24 hours, and we're video conferencing with young people and families in need, and we look forward to the day when in-person visits will be safe and appropriate. In an effort to turn the sour lemons of having to cancel the 2020 KIC IT Races into lemonade, we're introducing an exciting scavenger hunt to engage teams of all ages. This will be a fun, family event to not only help raise
awareness of our critical mission, but serve as a way to raise funds for all of our community programming.
Please visit kidsincrisis.org and watch your in-box for more details.
Your support and virtual hugs mean so much to me and to the children, youth and families that reach out to us! Thank you for being our partner. Please stay safe and healthy and do not hesitate to reach out.
WOULD YOU LIKE CHIPS WITH THAT?
18 months ago, Kids In Crisis made the decision to upgrade our outdated donor database technology, and began investigating possible alternatives. After extensive research and consideration, we ultimately chose Salsa CRM and Salsa Engage, and transition planning began.
Earlier this month we flipped the switch. Now our constituents, ranging from long time donors, past and present board members, volunteers and staff are maintained in Salsa. We can more effectively manage data, optimize fundraising strategies and personalize outreach to more supporters than ever.
Some might say we're crazy for doing this in the middle of a pandemic, but as a 24-hour resource for families in need, we are no stranger to persevering through crisis. Now we're asking for your help with this process.
To ensure our new database has the absolute best and up to date information as possible, we're asking everyone, even our closest friends, to update your contact information either by clicking the link below, or responding to an email you may have already received from us.
You'll be prompted to fill out your complete contact information and this will ensure that you continue to receive the Kids In Crisis communication you want. This will also allow us to streamline our process to reduce our costs.
Having your correct email address on file will help us to communitcate with you electronically when possible. This will reduce the need for printed and mailed materials, saving money and our planet.

Once you have updated your contact information you will be given the opportunity to edit your email preferences as well.
Thank you for your ongoing support of Kids In Crisis!
As we often say, Kids In Crisis could never do what we do without the support of our wonderful community. We'd like you to meet one member who is especially dear to us – dedicated donor, volunteer, advocate, team player, ambassador, and great friend to the kids and staff, Kelly Phillips:
Q. What are your favorite ways to support Kids In Crisis?
Any time I work directly with the shelter residents it's particularly special. The past four summers I've been doing a weekly workshop teaching the kids how to make healthy snacks. As we sit in the kitchen, cooking and chatting, I am always struck by the kids' resilience.
Despite what they've been through, they're just like any other kids – laughing, and goofing around with one another. It's so amazing to me.

Q. What is it about the organization that appeals to you?
Having two children of my own, and knowing there are kids in the community who are in danger and/or whose families are in need, really hits home. Doing what I can to help them gives me great satisfaction.

Q. What is the first thing that comes to mind when you think about Kids In Crisis?
I think of a group of warm, wonderful people who work together like a family. They are committed to identifying children who are at risk and making sure each one of them feels safe and like a part of the family.

Q. How did you first become involved with the agency?
About 15 years ago when I first moved to Greenwich, I volunteered in the Nursery, helping with the youngest residents. I took a break for a few years, to start my own family, but found my way back in 2015, and have been a weekly volunteer ever since.

Q. What is your most memorable moment?
It's really hard to pick just one! I always enjoy helping families during Holiday Central. Seeing the looks on parents' faces when they leave with a bag full of holiday gifts they otherwise wouldn't be able to give their children is incredibly heartwarming. It's also touching when residents are excited to see me return each week during the summer. It feels good that the things I'm doing make them happy – and that I have earned their trust.

Q. How important is Kids In Crisis in the community?
KIC has always been extremely important to this community and is now, more than ever. Our world
has changed drastically in the past several months. Children's lives have been impacted dramatically and will be for years to come. KIC's emergency shelter and counseling services will be a crucial resource to families in Fairfield County.

Q. If you had a dream or wish for Kids In Crisis, what would it be?
The staff at KIC are constantly thinking of new and innovative ways to reach and help children. My wish for them would be to have the funding to provide all of these services to the children that need them the most.

Q. Anything else you would like to add?
I would love to thank everyone at KIC for teaching me so much and for allowing me to feel part of
their wonderful family. Becoming involved with this amazing organization has made my life so much
richer.
MIKE'S ORGANIC
Since launching Mike's Organic Delivery in 2009, Mike Geller has been a great friend to Kids In Crisis. He donates organic vegetable plants for the shelter garden, cooks dinners and pancake breakfasts with resident kids, supplies turkeys and all the trimmings for the shelters' holiday dinners, and promotes Kids In Crisis as a recipient of community fundraisers.
Mike is as passionate about the community as he is about Kids In Crisis. "Ensuring people have clean, healthy food available has never
been more important than in the current pandemic", he says. Underlying conditions like diabetes, obesity, and high blood pressure are putting people at greater risk. And to a large extent those have to do with what we eat."
Mike's concern for the community extends to local farms, fisherman, and producers. That's who supplies his delivery and freestanding market business.
"Before the pandemic," he says "about 90% of our local farms' business was in supplying restaurants. Suddenly the pandemic hit, and we all know what happened to restaurants. Thankfully, many people turned to us for deliveries and a safe place to shop. Many farmers have told me that without Mike's Organic they might have gone out of business in the last three months."
Mike has been featured in a May 18, 2020, NY Times Keeping Your Business Going May Mean Both Growing and Shrinking. (www.nytimes.com/2020/05/18/business/smallbusiness-coronavirus-pandemic-mikes-organic.html)
Also, as of press time, CNN was producing a digital story on CSAs, in which Mike is featured. We love that Mike is getting this recognition, it's what we want for such a kind friend.
Grow a Pizza - Create and care for an indoor or outdoor garden, together as a family. Choose seeds for pizza ingredients, like tomatoes, basil, and oregano. Order pots and soil online or pick up curbside at a local garden shop. Plant, grow, harvest, cook!
Get Chopped — Make family dinners interactive. Select five random ingredients in your kitchen and watch your chefs create masterpieces for the family to enjoy.
Chalk It Up — Use chalk to transform
your patio or driveway into a hand
drawn game board and play life size Scrabble, Monopoly, CandyLand, or any game you choose.
Turn yourself into a human game piece and really get into it. Try a new game each week.
Dance, Dance, Dance — Family DJ dance parties are the best! Let the kids pick the tunes and even invite friends to Zoom along. Dress the part, and dance inside or out, depending on how cool your neighbors are.
Sock 'Em — Grab a stock pot or a bucket and
some rolled up socks (preferably clean ones!) and hold a free throw competition. Host weekly competitions and name a family champion. Winner does dishes for a week (wink, wink)!
Kids In Crisis is grateful to
the following foundations,
corporations, businesses,
and civic and religious
organizations for their
generous donations in
the first quarter of 2020:

Barnum Financial Group
Campbell's Snacks
Cantor Fitzgerald Foundation
Fairfield County's Community
Foundation
Genworth
Greenwich Braces
Greenwich Horseneck Club
Greenwich United Way
Henkel Corporation
Henry E. Niles Foundation
Near and Far Aid Association, Inc.,
Owl Rock Capital Partners
Philips North America Personal Health
Pitney Bowes, Inc.
Point72 Asset Management
Reed Exhibitions
Regional Youth Adult Social Action
Partnership
Savings Bank of Danbury
Splurge Gifts
Swiss Re Foundation
The Community Fund of Darien
The Second Congregational Church
Third Point LLC
United Ways
Wadsworth Russell Lewis Trust Fund
Contact Us
marketing1@kidsincrisis.org | (203)622-6556